Kaavya
Customer Management System
Kaavya CMS helps to keep record of Customers and there measurements.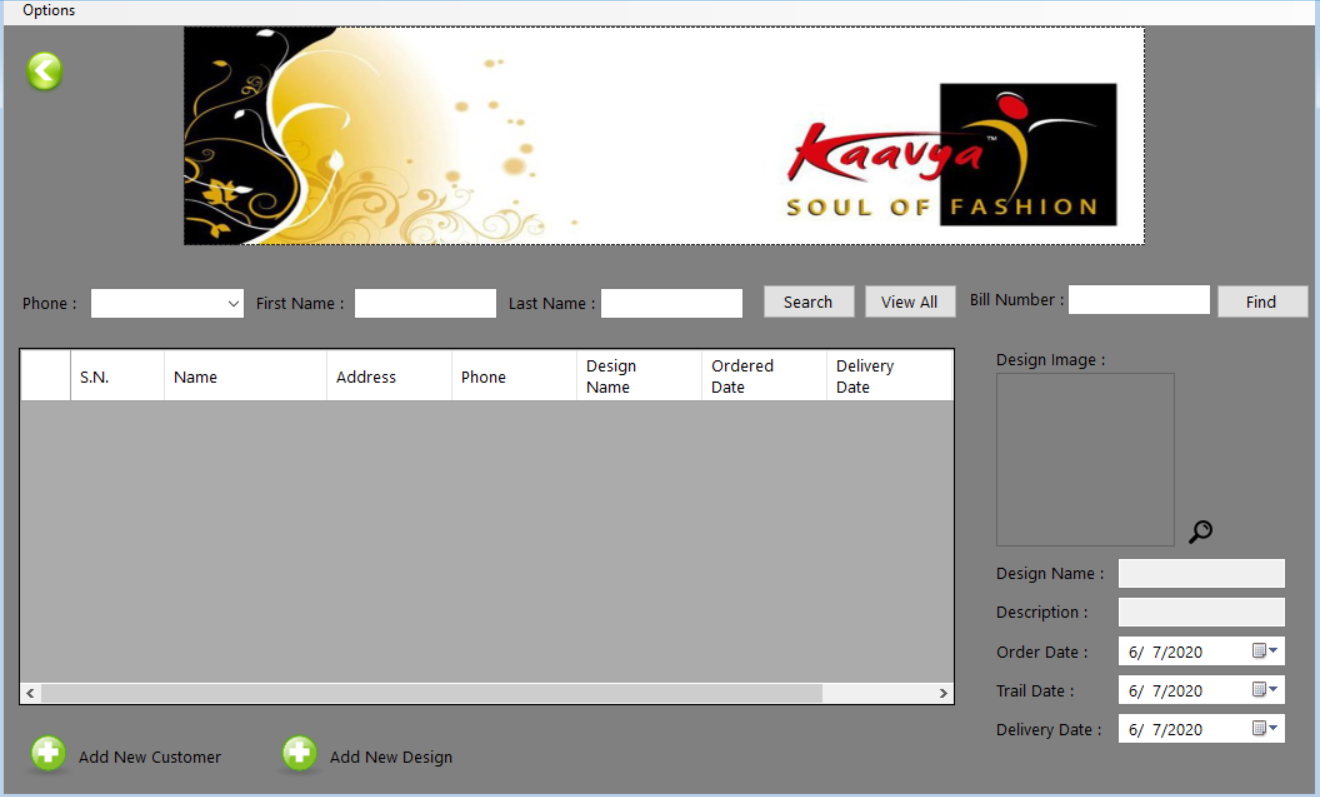 Trust
CMS is developed by an professional developers with the consulting with the Boutique it self for the easiest and maximum performance of the system.
System has been in market for over 3 years and used daily by designers.
Featues
Customers detail record.
Each measurement(parchi) data can be recorded.
Can keep the image of the design along the measurement(parchi) data.
Easily searchable by bill number or phone number or Firstname or lastname
Easy to use.